Arct's leasing program is a smart solution for businesses looking to make an investment in their future. Companies can find a package that meets their needs and, rather than purchasing for full retail value, lease the product at a small monthly fee. Doing so saves money and ensures complete satisfaction with the product. It truly is the best way to commit to your company.
Cost efficiency is the pinnacle of any business practice. Making smart investments can carry a company on for years. In a market full of technological opportunity, how can you know which products are right for your business? With our leasing program, clients are given a no-commitment opportunity to use our newest models. Starting at $39 a month with a $100 programming fee, businesses can communicate effortlessly with their employees. No matter the size of your company, we have packages and pricing that can accommodate you. Our $39/month starter kit comes with five pagers, one transmitter, and one charger, and is perfect for operations involving small, focused teams. For a business that requires more man power, our professional kit can meet your needs. It comes with ten pagers, one transmitter, and one charger at $59/month. Our complete package, ideal for large groups over ten people strong, is $99/month and includes the professional kit and an expansion package of ten additional pagers. Our leasing program affords any size business a lower out-of-pocket cost and a no-commitment deal that will satisfy anyone.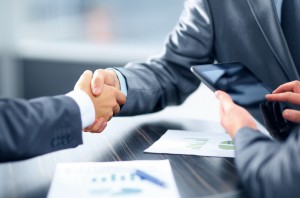 An important feature to note with Arct's leasing program is the ability to upgrade or replace products at any time. For a minimal fee of $25 per item, plus shipping, any defective device can be sent in for a replacement or repair. In time, if you'd like to upgrade your devices to a newer model, simply send the product back and pay a $100 programming fee for your new product. It's easy to stay ahead of the competition when your devices are consistently upgraded. Leasing with Arct proves your commitment to this focus.
When various bills are owed at different times of the month, it can be hard to keep track of every payment. Our leasing program offers companies peace of mind with a monthly scheduled payment plan. Your account is automatically charged the nominal fee, making one less payment that you have to stress over.
Leasing an Arct paging system is the perfect investment for businesses. Cost-effective, no-commitment pay plans allow you to upgrade, replace your device, or part ways when the product no longer suits your needs. Auto-pay makes the investment easier and allows you to focus on other aspects of running a business. Our products, designed to keep your company running efficiently, are leased through our website. Sign up online now and make an investment that benefits you back.