The International Wireless Communications Expo has been the primary annual event in communications technology since 1977. It features the latest products and trends of the industry, while connecting professionals and establishing lasting partnerships. Introductory courses and technical workshops are available as well. This year's conference is being held at the Las Vegas Convention Center in Las Vegas, Nevada from March 16-20.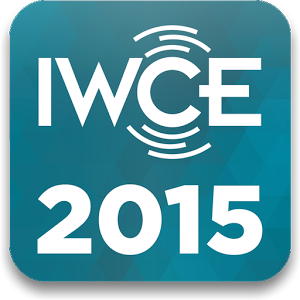 Attending IWCE has become an integral part of our company's growth. We are excited to visit again to showcase our latest products and meet others involved in telecommunications. Our on-site staff will provide flyers of our devices and allow you to demo them yourself. They will also answer any questions you may have about our products as well as provide business solutions with the use of our paging systems. Our goal is to help other companies advance their efficiency and avoid unnecessary costs. We'd love to show you how our products can help. Visit booth 1753 for more information.
Digital Paging Company is most excited to present the newest device, the Arct Wireless staff paging system. It has customizable settings, including vibrate-only, and is a more cost-effective solution for businesses. The product comes in retail packaging, already programmed and ready to use. The paging system has the same functionality expected of Digital Paging Company, offered at a lower rate. It has potential applications in a variety of industries including hospitals, daycares, and warehouses. Online ordering has made it easy to add to your inventory without detracting from other errands. Let us show you how the Arct Wireless staff paging system can improve your daily operations.
We will be at IWCE from March 18-19 at booth 1753. The entire Arct Wireless team looks forward to meeting potential clients and future business partners. Please visit our booth to learn more about Arct Wireless and Digital Paging Company.